1:1 Private Mentoring Program
Master the Art of Co-Creative Property Design to Lead a Prospering Practice Aligned your Divine Calling while Making a Powerful Impact on Earth!
PARTNER with Aisha Rose
If you're a woman Architect, Landscape Architect or Interior Designer who wants to up-level your design practice and learn how to connect with Nature's energies to create dream sanctuaries while attracting amazing clients and money, then let's get on a call! 
Calling High-Achieving, Spirit-Conscious Women Architects & Designers! 
Who Are Burned Out From Conventional Practice and Hear the Call To Create in Alignment with Nature & their Souls to Pioneer the Future Architecture
Are You
✵ Hearing the call to design in a new way aligned with Nature & Energy but don't know how to apply it to build successful spaces? 

✵ Fed up with the grind of conventional practice and tired of late nights overworking on projects wishing you were tucking your kids in bed?
✵ Holding back from talking openly about Spirit in fear of clients and colleagues calling you CRAZY, blowing your credibility, and being alienated by the architecture/ design profession?
✵ Feeling blocked, depleted & burned out, and yearning for a nourishing & creative work rhythm, enjoying more time outdoors connecting with your body & the Earth?
After 20 + years of pouring my love into teaching and practicing architecture internationally and successfully working with land energetics, I've discovered how to design beautiful properties that bring vibrant health & wealth to my clients and this planet. 
My signature system, The Sacred Blueprint™, has touched 1000+ architects & property owners in less than 2 years. I'm a sought-after expert, the only one in my field providing high-touch coaching for women architects & designers on how to partner with Nature's energy to create homes, communities, gardens, and cities of the future.
After a successful career in conventional architecture, I was miserable and depleted. Not only that, I could see the limits of the old paradigm and how they were a detriment to our Mother Earth. I listened to my inner call, took the big leap, and quit my job to revolutionize a new way!
Now, I'm passionately living my mission, leading a flourishing business and sooo lit up about the work I get to do everyday! I want this for you, too...
This is why I designed my one-of-a-kind high-touch
1:1 Mentoring Program!
If you're a woman Architect, Landscape Architect or Interior Designer who's wanting to up-level your practice & business, tap into your intuition & creative capacities and learn how to deeply connect with Nature to create dream sanctuaries while attracting ideal clients and more money $$$ than conventional consulting, without hassle and stress, then CONTINUE READING!!!  
During our sacred partnership, you'll learn & gain foundational skills in how to:
 Develop your own unique design modality so you magnetize amazing clients and projects without selling your soul and spiritual truth!  
Successfully lead your ideal clients through visioning & design work with the land so you help birth buildings, gardens, sacred spaces that are aligned with people's souls and the spirit of place.
Hold land acknowledgment & healing ceremonies that open communication with nature spirits and balance earth energies to ensure smooth project development.
Perform deep meditative visioning to optimize your productivity and receive integral clues from spirit guides regarding essential project steps.
Dowse for earth energies to determine where and how to locate indoor & outdoor spaces so they vibrate at an optimal frequency, attracting abundance, vitality & joy.
Read & generate property maps for successful map dowsing and delivering practical plan layouts to your clients.
Produce beautiful and harmonious design drawings that support your client's & land's needs.
Tap your signature energy & inner compass to craft successful offers to the world, bringing out your own genius, increasing your brand credibility and generating an abundant income stream.
Who this Mentoring Program is for:
✵ You're a woman Architect, Landscape Architect, Interior Designer who wants to up-level your design practice & business by co-creating with Nature and your Divine Calling.

✵ You study spiritual wisdom, healing or meditation, and want to learn how to use energy as a design tool to build sanctuaries that restore balance & beauty on this planet while attracting amazing money, projects & clients! 
✵ You have lost your passion & love for architecture and are searching for a fresh modality that brings joy & ease to project planning while healing your body & Soul.
✵ You desire to be part of a new global movement of women architects & designers and re-activate your feminine magic.   

✵ You sense an indescribable huge shift arising and know you have an important role in pioneering the future architecture!
"It was refreshing to be really listened to and supported to pursue design in a soul-centred way, connected to earth and spirit!
Aisha taught me new ways of connecting to my intuition to guide the design process. She encouraged me to get very clear about my future desires and I believe this clarity helped to unlock incredible manifesting powers! My very specific dream which seemed impossible has miraculously taken shape and I am now working on projects that are meaningful with communities that I want to impact positively."

Veronica Burch, Architect & Interior Designer
"The gift that Aisha shares is unique in its transformation to allow you to grow directly and indirectly from her teachings and through her words of empowerment.
In her one-on-one mentor offerings, she finds those points of connections with the land, with spirit, with inspiration, and with source, and stewards you into finding your own connections as well. Her personalized meditations and check-ins guided me step-by step into developing a greater trust in my intuition and body sense while the practices and exercises encouraged me to think through how it all translated into the vision and mission of creating my business offerings."

Tami Codianne-Miller, Intuitive Designer
"Truly great mentors are hard to find but when found are impossible to forget!
Aisha is one of the rare soul-touching mentors who didn't have the answers for me but had magical skills to help me find my own. She believed in me, inspired me, helped me focus, was around me and allowed me to see the hope inside myself. She brought forth my skills and encouraged me to master what I am good at. From weakness to strength and from nothing to something, "Aisha" was the "Rose" that balanced my vibes to compose a "Melody" … That's what AISHA ROSE MELODIE is to me. Every time I try to count my blessings Aisha is amongst the top 3. She's a soul mentor and I can't thank her enough for making a great difference in my personal & professional life. With her empowering me to see a possible future, and believe it can be obtained, allowing me to see the higher part of myself when sometimes it becomes hidden to my own view I will always find my way to move forward with her."
Sanya Asmar, Architectural Designer & Human-Space Healing Consultant, www.ubuconsultants.com
"Right from the beginning, I felt Aisha's unique and magnificent gift of deeply understanding me.
Through holding space for me and my project, Aisha helped me re-discover my inner guidance to access my authentic power and greatness so I'm able to do the work and follow the purpose I'm here to do. Her profound expertise and knowledge in architecture, design and space energetics support my artistic approach in a beautiful, organic way and help me pave the way for new, impactful art works and projects to be birthed. As a woman artist, who's working within architecture, landscape and the Earth with a revolutionary view of art, Aisha's mentoring has been a crucial support on my journey!"

Anemona Crisan, Visual & Site Specific Artist, Founder of BEARTHUMANITY, www.bearthumanity.net, www.anemonacrisan.com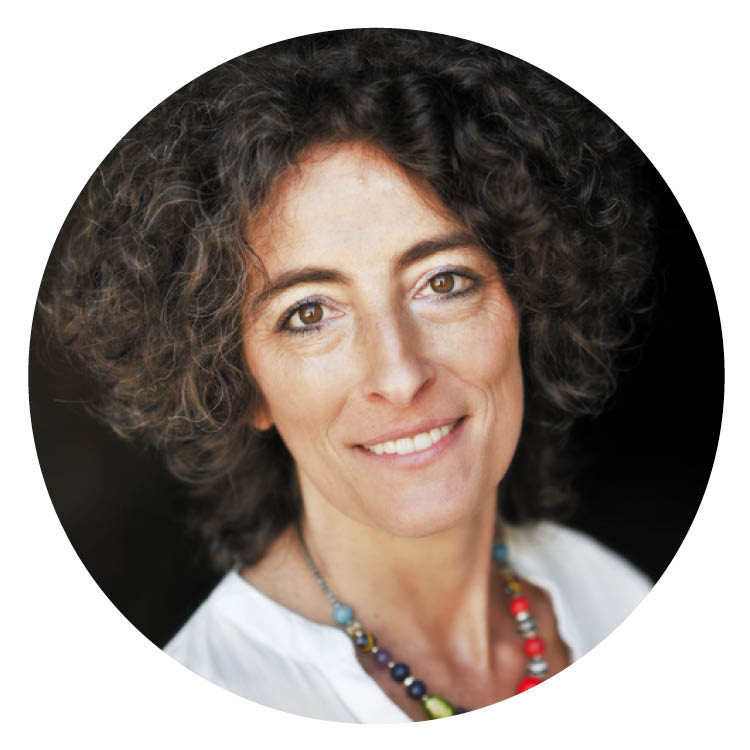 "I am grateful for Aisha, a true visionary connecting in every sense Sky and Earth!
Aisha's online course is a precious gift to all who need inspiration to move to a different level in their profession related to architecture, interior or landscape design. As a creator of a spiritual approach to space and home arrangement, I highly recommend Aisha's work and courses to everyone feeling and hearing the call of a new time and age. I love how she gently yet strongly raises our awareness to the only way forward: living a soul conscious life in collaboration with the love and spirit of Nature and the Land."

Kata Trom, Writer, Teacher and Creator of Mind Space Method, www.tromkata.com
"I am able to achieve more than I thought possible for myself!
I love how Aisha guides me with her individuality. With an intuitive way she feels very well what is right and what is not right. Aisha brings out my uniqueness. She motivates and enthuses and also knows how to correct where necessary. This is a nice balance between male doing energy and female arising energy. In this way, I can only become the best version of myself, right now. I am able to achieve more than I thought possible for myself! Because of her guidance and motivation, I can now transform all thoughts, all possibilities that shoot or wander through my mind into actions, concrete and tangible form. Because of this I am now developing and working out a unique, workable trajectory for my clients, which also completely fits who I am. Through our cooperation and guidance I gain self-confidence in my own abilities. It is worth it and I am already motivated to get out what is in it, every moment!"

Goedele Aerts, Landscape Architect, Founder of Garden Constellations™
"Aisha's program is vital to my centering and connecting to my truth!"
Aisha's mentoring has greatly allowed me to explore the inner worlds of myself that are needed in today's world. And to bring them forward in my passion and thinking. I am integrating parts of my experience. I am fulfilling the mission that I'm here for, Alchemizing, Nurturing, Honoring, and Healing with light in my heart. Aisha is a healer. So far, I began healing myself and I now recognize I am a healer. So, I can express myself peacefully, without dimming my light with shame or worry. This is part of the container we've created, and Aisha is holding supportively through the program, to brith the creativity that's in me through my projects. For me, saying YES to this is transformational, I am having new breakthroughs often, and achieving my goals. Her guidance has encouraged me to direct my work and make decisions in ways that support my flow." 

Anna Morcombe, www.dwellingdesign.com.au
APPLY FOR YOUR FREE DISCOVERY CALL
Applying doesn't mean you're committing yet, nor does it guarantee you'll be accepted.